Women's Day on the Hill
March 26, 2019
Cordell Hull Building, Nashville
The Day on the Hill is an annual policy and action day, where women across the state meet in Nashville to speak directly with their representatives. For AAUW of Tennessee, the Day on the Hill is the culmination of work done by the Advocacy Campaign to transform the Equal Pay initiative into law.
If you are interested in joining the AAUW-TN Advocacy Campaign, please contact our Public Policy Chair, Peggy Swann at peggyswann@gmail.com
46 Years of Title IX: Fight for Equity in Education Rages On
Women and girls still do not have equal educational experiences or opportunities. In 1972, AAUW was at the forefront of advocating for the passage of Title IX, and we continue to fight to realize the full intent of the law, to ensure all students receive an education free from sex discrimination at every level of education across the land. In a year where there have been rollbacks to the enforcement of the law, we need to push even harder to ensure it is protected and vigorously carried out.
A GUIDE FOR TENNESSEE VOTERS
2016 Election and 2017 Legislative Session
AAUW of Tennessee is pleased to offer you this nonpartisan voter guide on the issues of the Pay Gap and the Insurance Gap as they exist in our state. We encourage you to use this as a guide for listening to and interacting with candidates running for office this election—particularly those seeking office in the Tennessee legislature. By speaking out on these issues, we can help to shape the conversation both now, during the election, and later, once the newly seated state legislature convenes in 2017. Shaping that conversation is crucial if we want to make Tennessee a better place for women and girls to work and learn.
Click this link to review and download the Voter Guide: AAUW-TN Voter Issue Guide
EDUCATION ADVOCACY CAMPAIGN: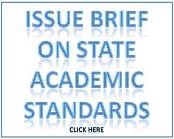 Click the link below to view:
AAUW-TN Talking Points for Academic Standards